From Wednesday onwards, there will be a higher subsidy when buying a car with electric drive. Although this will also apply to plug-in hybrids, two-wheelers, charging infrastructure and light commercial vehicles with electric drive, the 2020 e-mobility subsidy is actually aimed at purely electric cars. And this also includes cars with fuel cells – although these will probably not be sold in huge numbers in the coming months.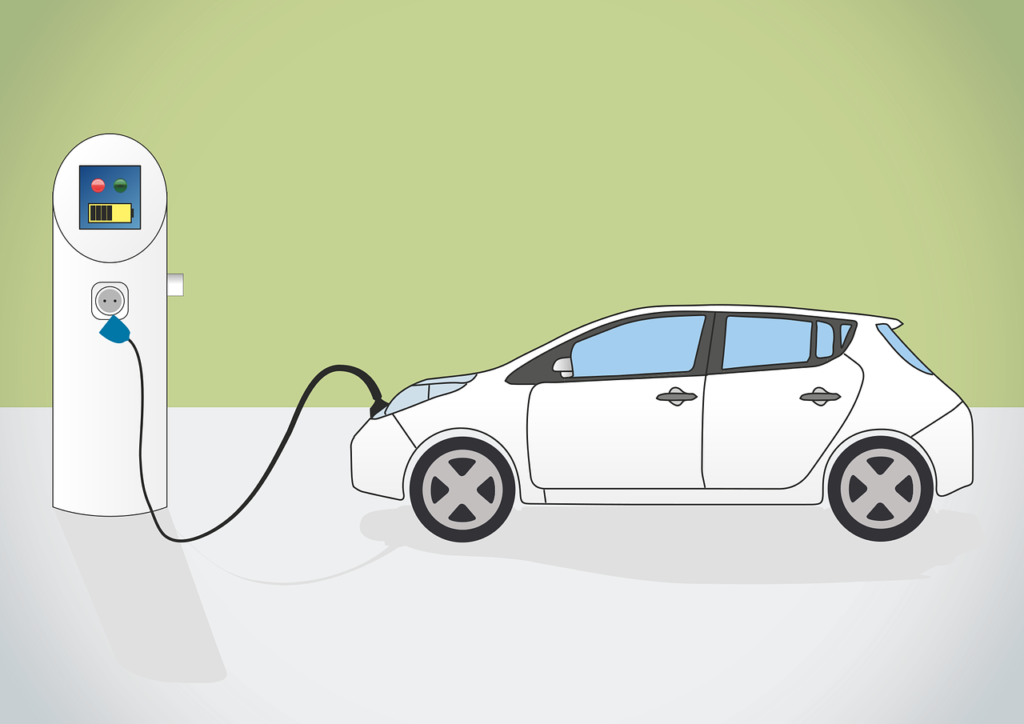 For cars with purely electric drive that cost less than 50,000 euros, the e-mobility bonus has been increased from 3,000 to 5,000 euros, with 2,000 euros now coming from the car importer and 3,000 from the Federal Ministry for Climate Protection, Environment, Energy, Mobility, Innovation and Technology.
A look at the statistics
From January to the end of May, 86,111 passenger cars were sold in Austria – almost 40 per cent less than in the previous year – of which 3,720 were e-cars. The Tesla Model 3 (946 units), this year's best-selling e-car, is therefore just about to qualify for the subsidy, as the basic model costs 46,700 euros, but with a few extras or a range-enhancing battery the 50,000 euros are quickly exceeded. The Tesla Model 3 Standard plus has a range of 409 kilometers and a 55 kWh battery. Compared to the previous year, Model 3 sales in Austria fell by more than 14 percent, but the total market for e-cars fell by only 6.2 percent.
One of the big winners is the Renault Zoe, which increased by almost 60 percent in the registration statistics. This year, 692 of them were sold until the end of May. The reason for this is probably the new model with a range of up to 385 kilometres. It costs between 24,390 and 28,390 euros if the battery is rented (starting at 74 euros per month). A test report on the current Zoe can be found in the weekend edition of the STANDARD and next week online here as well.
The Zoe is followed by the BMW i3 as the third most popular e-car in Austria. With a price starting at 40,550 Euros, it is not one of the cheapest electric cars, but the lightweight construction concept with CFRP also takes its toll. The i3 has a 42-kWh battery, has a range of 285 to 308 kilometres according to the WLTP and can be quickly charged in 42 minutes – in other words, 80 percent full when charged with 50 kW direct current.
The most successful electric Kia is the e-Niro, an SUV, a sibling of the Hyundai Kona elektro, but with a price range of 37,990 to 45,190 euros cheaper than the Hyundai, which costs between 39,990 and 46,500 euros. Both can be bought with either a 39.2 or 64 kWh battery, they can cover ranges of 289 and around 450 kilometres and have an engine with 100 or 150 kW output. There are differences not only in price, but also in appearance – and in sales. Kia sold 206 units of the e-Niro and Hyundai sold 134 units of the Kona elektro.
Volkswagen had actually planned to sweep through the registration statistics this year with the ID.3 – but we will have to wait a little longer for the car. But the e-Golf is still available (here compared to the Tesla Model X), and it still sells quite well. With 163 units, it has to admit defeat to the Audi e-tron in the statistics, but because the basic version already costs 59,990 Euros, it is not eligible for the new promotion. The Golf is considerably cheaper at 33,990 Euros, but because it is already at the end of its cycle, you can no longer configure this car according to your wishes, but have to take what has already been produced. But this also has the advantage that there are larger discounts here and there. The Golf has a range of 200 kilometres, an output of 100 kW and can be quickly charged in 45 minutes.
Nissan has sold 132 units of the Leaf (here in comparison with Smart and NV200 Evalia) this year – only half as many cars as in the same period last year. It is available with two battery versions, 40 and 62 kWh, two engines, 110 and 160 kW, and has a range of 270 and 385 kilometres. The price list starts at 33,590 Euros, for 46,500 Euros you get the strong Leaf with a long range and an already respectable equipment.
110 units sold Seat of the mii with electric motor. The new desire for the already well-known car can only be due to the new engine – and the attractive price. Its price range extends from 20,990 to 21,990 euros. It is fast-charged at 40 kW in one hour, has a range of up to 260 kilometres and a 61 kW engine. At 130 km/h, acceleration is already over. You also have to cut back on the price. The mii will soon also be available from Volkswagen as an e-up! and from Škoda as an electric citigo.
The Smart is in the same league as the three little ones from the VW group (here in comparison with the Audi e-tron). At least as a Forfour, but it is also available as a Fortwo and as a convertible. It has a 60 kW engine and a comparatively small battery with 17.6 kWh, with which it has a maximum range of 130 kilometres according to WLTP.
A completely different calibre is the Mini Cooper SE, the new electric Mini for 32,950 Euros – the test report will follow shortly. BMW has the know-how from the i3 how to build a sporty electric car. And they have also succeeded in doing so with the Mini. Actually it is a completely normal Mini. Just electrically driven. With its 32.6 kWh battery it can cover distances of up to 270 kilometres – at least if you don't drive the 135kW engine constantly at its limit. Although, in 35 minutes the Mini is already charged to 80 percent with 50 kW direct current.
And if there was nothing there for you now, don't despair. For one thing, we didn't list all the models that are available on the market and neglected the Hyundai Ioniq or the Kia Soul. In addition, more cars are coming in the coming weeks and months. Just think of the ID.3 from Volkswagen. And the PSA group also has an electric offensive and the Peugeot e-208, the Opel Corsa-e on the market. The former has a list price between 32,600 and 38,000 euros, the latter costs between 29,900 and 31,799 euros. In addition, Opel denmächst is launching a fully electric SUV, while Mocha and Citroën are launching the Ë-C4. These will also probably all be available for less than 50,000 euros. (Guido Gluschitsch, 1.7.2020)